True North
True North Coaching Class is located in Colaba and Bandra, South Mumbai, India. They specialize in providing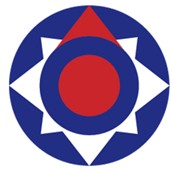 coaching classes for SAT, IGCSE, G-MAT, P-SAT and IB. True North coaching class was started by Dr Jogesh Motwani and Rohit Mohindra of Cathedral and John Connon School. Dr. Jogesh has a B.Tech and Phd in Computer Science and Mathematics from IIT Bombay.
After having a thorough discussion with Dr. Jogesh regarding the Ad requirements, we started working on the Adwords campaigns. The True North coaching classes are targetted for top notch students. Hence, the ads had to be accurately targeted. The geo targeting was South Mumbai, because the students have to travel to class. We used Google maps to locate the travel times around Mumbai for Geo Targetting.
We focused on two campaigns: IGCSE and GMAT. The ads focused on the USP (unique selling proposition) of the tuitions, i.e. individualised coaching and personized coaching. We also focused on the free diagnostic test being offered. Generic keywords were used in adwords. For the GMAT campaign, working professionals were targeted. This was done by using keywords that mainly focused on job search queries. The website received many conversions from the ad campaigns.
We also used google trends time series data to come up with Pyschic Ads - to show Ads to students, even before they think about joining a coaching class.